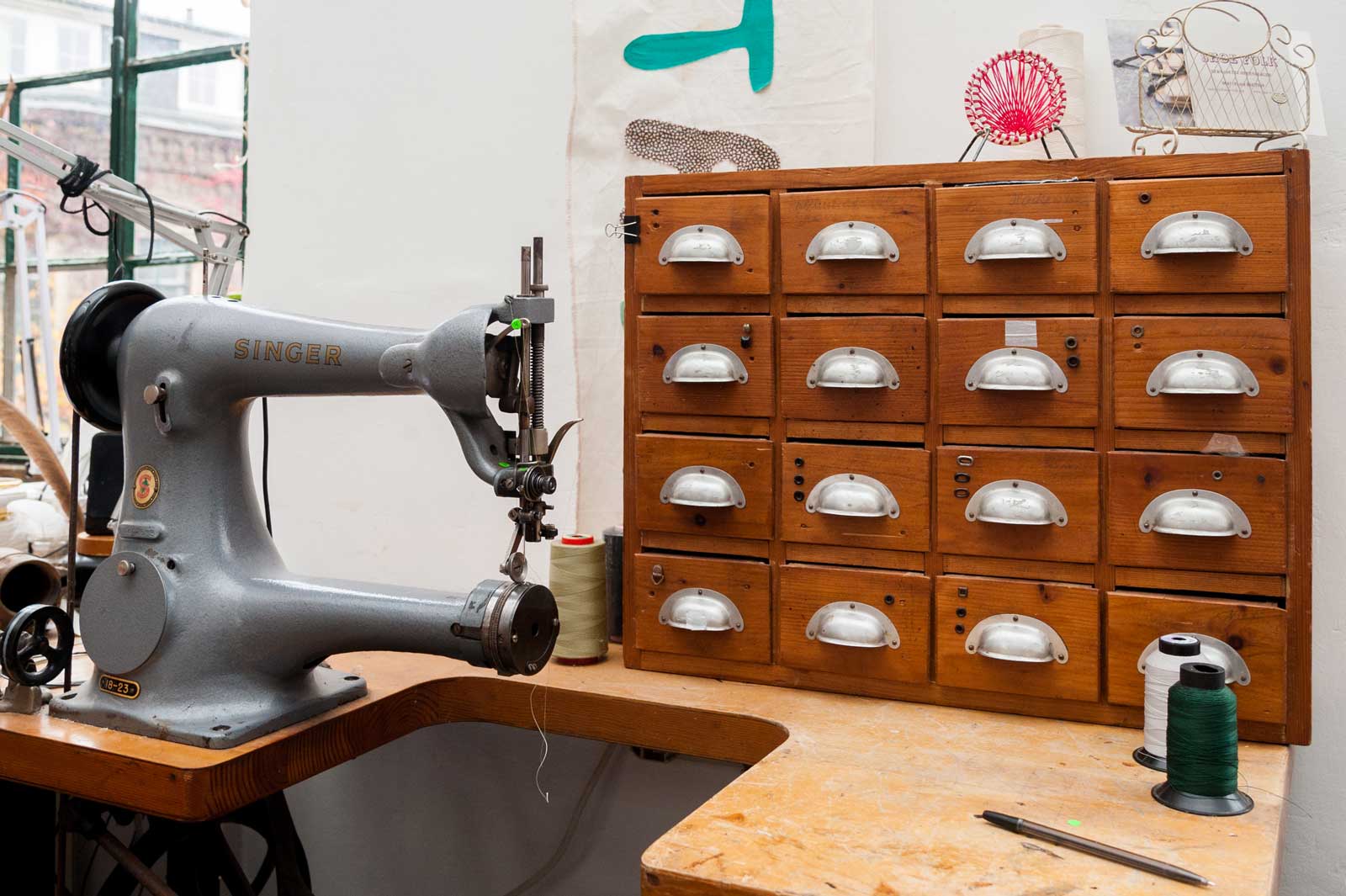 Together with you and CraftWerk, and with the help of techniques – energy saving and resourceful – that have been preserved already for thousands of years, your own, uniquely personal, handmade footwear is born.
"Just being, here and now, through doing" is central to the time spent spent together making shoes. Our goal is to lead each participant through the process of making the pair of shoes that they have selected individually from our collection. Previous knowledge is not necessary. We guide you towards discovering your own manual skills, learning how to make the shoes yourself. In this way you can pass on this knowledge and enthusiasm to friends.
You discover that time, patience and love invested in your work are more important than the "perfect shoe" (Quote: Toni Schuster, Master Shoemaker).
How a typical workshop runs:
As part of a  small comforting group of people – the goal is the supervised making of the participant's desired pair of shoes, as selected from the CraftWerk collection. Previous knowledge not needed.
Beforehand, each workshop participant selects a model from the collection designed by Bernadette Hehenberger. What is special about these models, as a direct result of her workmanship, is they are oriented on the origins of shoemaking.
On the day of the workshop, a brief introduction to the world of shoe manufacturing quickly leads on to the beginning of the practical work itself. Valuable leather off-cuts from more industrial shoemakers are made available for us to use.
Using ready-made leather cuts, the shoe is assembled and sewn together. The high point the final presenting of the finished product to the other participants.
January 16–18, 2017
February 19–24, 2017
May 20–28, 2017
As a place for creation, exchange, inspiration and networking, the leather workshop in WUK was founded in 2014. "WUK" stands for Werkstätten und Kultur (Workshops and Culture), and is the largest independent cultural centre in Europe. It wasn't long before the leather workshop gave rise to "Craft Folks", formed by the mixture of handcraft workers, designers and artists working there, brought together by their enthusiasm for weaving traditional handcraft techniques into the modern world.
BOOKINGS AND MORE INFORMATION
Contact us for more information about this workshop and potential booking dates.
Categories:

Share Project :
Next